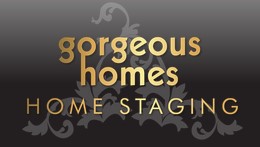 Address: 440 Batty Road, Karaka 2580, New Zealand
Business Phone: +6421794488
Website: https://gorgeoushomes.co.nz/
Business Email: donna@gorgeoushomes.co.nz
Gorgeous Homes Home Staging in Auckland works with real estate agents and homeowners preparing homes for sale. By showcasing the best features of the home and making it appeal to the broadest range of potential buyers, we offer homeowners a competitive edge. Our home decor expertise accelerates home sales, increases profitability, and reduces stress! We are constantly staging new and existing homes for sale in the Auckland area.
Monday : 9 am–5 pm
Tuesday: 9 am–5 pm
Wednesday: 9 am–5 pm
Thursday: 9 am–5 pm
Friday: 9 am–5 pm
Saturday: Closed
Sunday: Closed
Gorgeous Homes​ Other Web Presence