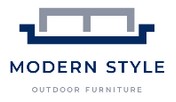 Address: 8/10 Volkner Place, Rosedale, Auckland 0632, New Zealand
Business Phone: +64 21565162
Website: https://modernstyle.co.nz/
Business Email: sales@modernstyle.co.nz
About Modern Style Outdoor Furniture Auckland
We sell outdoor furniture in New Zealand and have been supplying our customers with top quality outdoor furniture in the latest design trends, sourced directly, since 2011.
With warehouse showrooms located in Auckland, Tauranga, Hamilton and Christchurch, we offer stunning, uniquely designed, high quality outdoor furniture settings that you can expect to last for many years. With our focus being 100% on outdoor furniture, you can rest assured knowing you have the best quality at the best price.
We know that investing in high quality outdoor furniture means having products that can withstand the elements here in New Zealand, so we make it easy by using state-of-the-art materials in all of the outdoor furniture we sell.
Monday : 11AM-5PM
Tuesday: 11AM-5PM
Wednesday: 11AM-5PM
Thursday: 11AM-5PM
Friday: 11AM-5PM
Saturday: 11AM-4PM
Sunday:  11AM-4PM
Modern Style Outdoor Furniture Auckland Other Web Presence