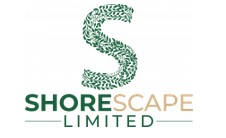 Address: Glenfield, Northshore Auckland
Business Phone: 021-403-343
Website: https://shorescape.co.nz/
Business Email: info@shorescape.co.nz
Shorescape started out as two University students and has grown into a full time business with a dedicated team. With over 10 years of experience we are passionate, hard-working, friendly and competent in all aspects of Landscaping & Gardening. Give us a call today and see what we can do for you!
Monday :  9 am–5 pm
Tuesday:  9 am–5 pm
Wednesday: 9 am–5 pm
Thursday: 9 am–5 pm
Friday: 9 am–5 pm
Saturday: 9 am–5 pm
Sunday:  Closed
Shorescape Other Web Presence